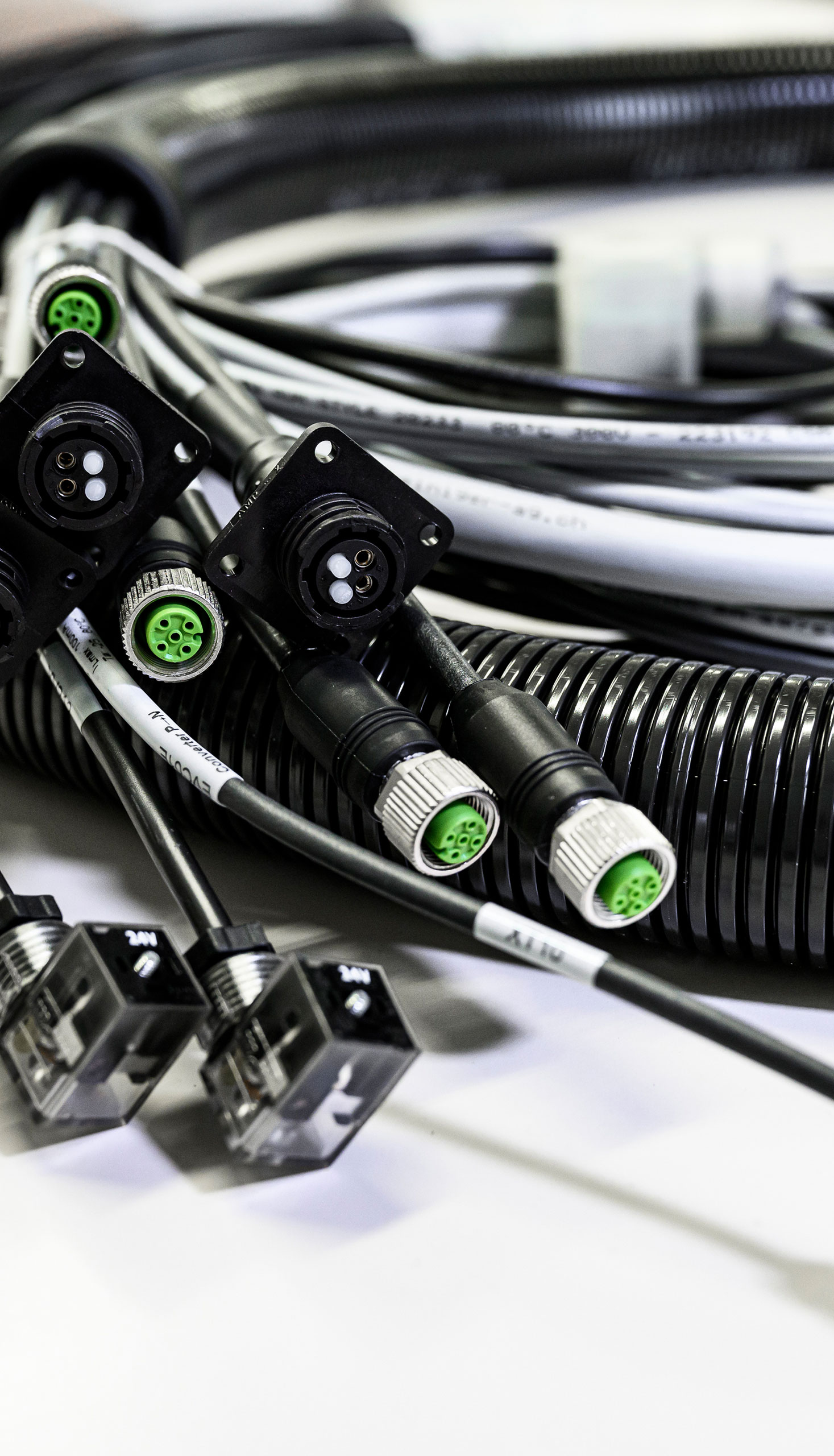 Cable harness, wire and kitting
Don't put limits to cable and connector combinations!
We manufacture customized cables for you, from simple flat cable to complex cable bundles or cable sets for industrial, railway and medical sectors. Our design expertise enables the best cost/quality combination. The 100% testing of the production with functional tests (high voltage test is possible too), automatic or manual, guarantees high quality standards. Is also possible issues a customized test certificates. In addition to ISO 9001 and UL E344432, the production of the harnesses follows international IPC standards.
Gesitronic is ready to help you with:
---
Sharing our own experience
---
Cutting, stripping and crimping
---
Functional control, guaranteed by customized simulators
---
Do you have a project? Let's talk about it
You can always count on our advice and experience from concept until to delivery of your order. Our specialists will find tailor-made solutions for your every needs.